When the world is ready to travel again, you can count on Vancouver to be ready to welcome travel enthusiasts and adventurers from near and far! As winter closes in, we know that now is a time for resilience, for doing our part to support local, and for keeping our communities safe. While you can't be here today, we have curated virtual experiences from our city to enjoy wherever you may be. We hope that you enjoy exploring our destination virtually and that you discover inspiration for your future travels!
Art
Online Art Classes
Since September, the Vancouver Visual Art Foundation has started a new Art Class series where everyone can get creative online! Each month, talented artists from the incredible Art Vancouver alumni will teach their passion through the new and exciting format. Paintbrushes at the ready, classes available here.
Vancouver Art Gallery
Vancouver Art Gallery continues with their Art Connects series until December 2020. Every Tuesday and Friday they will stream live conversations on the Gallery's Zoom channel, featuring guests from local and international arts communities. Sign-up here.
Art at Home, also running until December, brings digital family programs to inspire creativity at home. Every Sunday, the Gallery will share a different art-making activity, taking inspiration from the exhibitions or artwork from the permanent collection.
North Van Arts
North Van Arts offers arts education in the form of courses, workshops, seminars, camps and in-school programming for all ages, interests, and abilities. Normally all their programming is location-based but they have re-imagined their arts programming and have now launched virtual art education classes, on a "pay-what-you-can" basis. Check out their upcoming classes here.
Entertainment
VSO: The Concert Hall
Vancouver Symphony Orchestra invites you to exceptional performances in the comfort of your home via The Concert Hall, a new streaming concert service. New performances are released weekly, with approximately forty performances being released through the season including classics, pops and kids programming.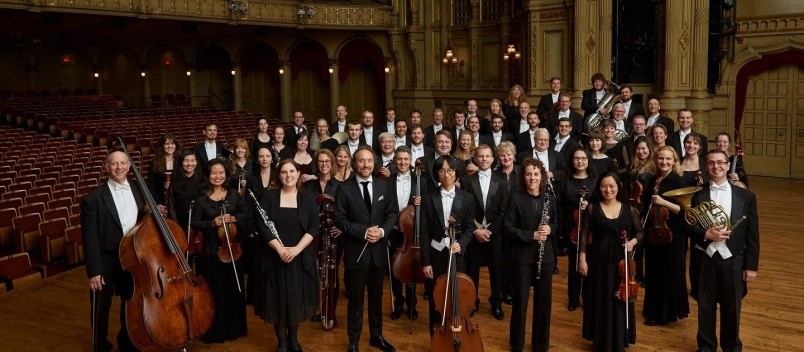 Vancouver International Film Festival
Select cinemas may be open for socially distanced viewing, but many us want to watch a new movie from the comfort of home. VIFF Year Round offers curated, and ever-changing, online streaming opportunities: the chance to savour new movies.
The Cinematheque
The Cinematheque is delighted to offer virtual screenings, with a rotating list of movies that can be streamed. Check here for the latest films.
Meeting Crashers of the Canine Kind 
Fairmont Hotel Vancouver's Canine Ambassadors, Ella and Elly, have gone virtual to raise money for BC & Alberta Guide Dogs. The pair are officially available to 'gate crash' virtual gatherings in exchange for a minimum $50 donation to BC & Alberta Guide Dogs. Learn more about this paw-some fundraiser. 
Animal Cams
Need a cuteness break? Who doesn't? Lucky for us, Vancouver Aquarium has multiple live cams, allowing you to watch the splash-happy antics of penguins and otters, from the comfort of home. Grouse Mountain also have a bear cam. Grinder and Coola, Grouse's resident grizzly bears, are preparing to settling into their winter slumber!
Museum of Vancouver – Museums and Chill
MOV has committed to providing engaging content, valuable resources, and updated news digitally! Their site contains resources and content to keep you, your family, and your friends all engaged and entertained during a time of social distancing and isolation.
Staying Active
OvalFit at Home
Richmond Olympic Oval is offering a schedule of diverse live-at-home workouts from the Oval Trainers. Classes include Zumba, Hitt workouts, and Sweat Circuits, via Instagram and Facebook. Click here for the weekly schedules and more information.
Educational Opportunities
Virtual Foraging Trip with Swallow Tail Tours
Join Swallow Tail for a fun way to learn some useful food foraging survival tips in case of emergency covering forest to seashore ecosystems of the Pacific Northwest. From sustainable edible wild weeds to nutrient-rich plants for survival and beach forage superfoods like seaweeds and shellfish.  Learn about any poisonous plants you should avoid and simple cooking methods for the food you find in this 2-hour video collection.
Vancouver Aquarium
If you've got kids at home, there's a chance to bolster their curriculum with Online Oceans, resources for kids to learn to care for the ocean via colouring, live streams, and DIY tutorials.