With weeks of self-isolation behind us and a few more still to come, we understand that children might be feeling a touch of cabin fever, so we've compiled some Vancouver-based resources and activities to keep them entertained.
Connect with Nature
WWF recognizes it's easy to feel disconnected from nature when you're at home most of the time. That's why they've found new ways to bring the outdoors to you and your kids through #WildlifeWednesdays Facebook lives, learning to study your backyard, plus lots of animal-themed activities for various age groups.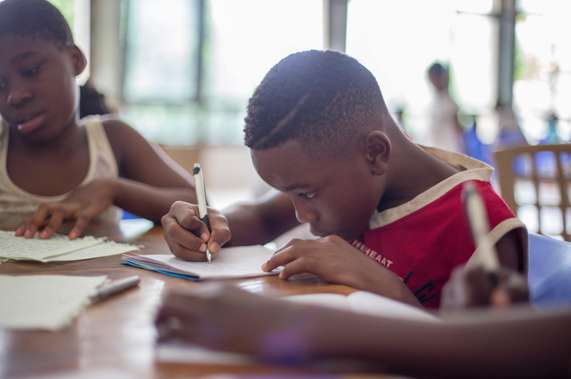 Art at Home
Join Vancouver Art Gallery for Art at Home, a series to inspire digital family creativity at home. Every Sunday, the Gallery will share a different art-making activity, taking inspiration from the exhibitions or an artwork from the permanent collection, on our website and across our social media channels.
Connect with the Environment
Help children learn about the impacts of litter on our oceans and freshwater with the Great Canadian Shoreline Clean-Up. Among the educational activities, you'll find a webinar series, a word search, and even an elementary math worksheet.

Make Ancient Crafts and Toys
Take a fun and crafty history lesson with Vancouver's Dr. Sun Yat-Sen Classical Chinese Garden. They're taking us to the Ming Dynasty with Ancient Crafts and Ancient Toys, which can easily be replicated at home with common household items.
Get Moving 
Wear the kids out by keeping them active! Tune into zoom on Thursdays with Karen Flamenco for free online classes for kids.
Biology with Vancouver Aquarium
Bolster the curriculum with Online Oceans, resources for kids to learn to care for the ocean via colouring, live streams, DIY tutorials, plus a whole section dedicated to aquatic animal facts.
Creativity for Kids and Families
Whistler Children's Festival may be cancelled, but they're inviting us to join in their creative adventures from home.  Some of the online resources for kids and families include interactive toddler music classes, free audiobooks, live-stream chats about dinosaurs, daily 30 minute PE class and math classes for 4-11-year-olds.

Art Class
North Van Arts offers arts education in the form of courses, workshops, seminars, camps, and in-school programming that are accessible for all ages, interests, and abilities. Normally all their programming is location-based, but they have re-imagined their arts programming, and have now launched virtual art education classes, on a "pay-what-you-can" basis. Check out their upcoming classes here.
Kids First Saturdays: Hearts for Seniors
Join The Polygon in a kids craft activity to create hearts for seniors! Brighten the day for people who are among the most impacted by COVID-19. For the next several weeks, The Polygon Gallery will be collecting hearts to send to senior residences in our community. After you've finished your creation, please email a photo of it to info@thepolygon.ca. They will be displaying a selection of your hearts in windows of The Polygon Gallery for everyone to enjoy.
---
Check out more posts from our #VirtuallyVancouver series: