When the world is ready to travel again, you can count on Vancouver to be ready to welcome travel enthusiasts and adventurers from near and far! We know that right now is not the time to travel and we must all do our part to stay home to keep yourself and others safe. While you can't be here today, we have created  #VirtuallyVancouver to bring travel-worthy experiences from our city to wherever you may be. We hope that you enjoy exploring our destination virtually and that you discover inspiration for your future travels!
---
Check out more posts from our #VirtuallyVancouver series:
---
Bard's programming has gone online for 2020! Content ranges from virtual behind the scenes to discovering how production elements and venue spaces are built, to on-demand content showcasing Festival artists and their work, as well as a range of interactive digital resources for educators and families. You can now also get a unique look at Vancouver with Bard's latest YouTube series Bard Around Town! Hosted by Bard's Operations Coordinator, Max Forsyth, who's on a search across the city to explore topics relating to Shakespeare, including nature, architecture, theatre history, cooking and ale. 
Fairmont Waterfront Hotel introduces Julia Common – Fairmont Waterfront's chief beekeeper and co-founder of Hives for Humanity. In this weekly video series, you'll discover what bees do, basic bee-keeping skills, foods found in the hive, and what you can do from home for these magical and integral creatures.
UBC Botanical Garden
Our time outside might be limited, but it's still possible to grab a dose of Vancouver's rainforest thanks to this 360 video of UBC's Greenheart TreeWalk.
Dr. Sun Yat-Sen Classical Chinese Garden
The garden has long been an oasis of tranquility, reflection, and culture amid the bustle of urban life. The garden may be closed, but for now, we can now access a moment of pause at home with virtual tai chi, meditation, yoga, and art talks.
Vancouver International Film Festival
VIFF is teaming up with independent distributors to offer curated online streaming opportunities: the chance to savour movies, that were planned for Vancity Theatre this spring, in the safety of your own home. Check out what's streaming here.
Vancouver Chery Blossom Festival
Cherry Blossom season is an essential part of spring in Vancouver. There's nothing more blissful than feeling the sun on your face and seeing a sea of pink and white blossoms. Lucky for us, most of the Cherry Blossom Festival events are being bought to us virtually. Tree Walks are bringing cherry blossoms from 6 neighborhoods directly to our homes, Cherry Jam Concert will now be broadcast on social media, and  The Big Picnic will encourage us to break out the picnic blankets in the comfort of our living rooms, balconies, or gardens.
Vancouver Latin American Film Festival
#VLAFFAtHome is an on-going archive of new and old videos dedicated to the festival.
BC Ale Trail
The past five years have seen a spike in taste and interest in ales, lagers, stouts, and pilsners brewed in BC, and currently, there are more than 200 breweries for beer-lovers to taste through (from home – for now at least.) BC Ale Trail is giving us the lowdown on how to support BC breweries, as well as keeping us up to date on new creations, including a beer inspired by cherry blossom season. More great BC beer content can be found on their podcast and YouTube channel. You can also join special guests from BC's craft beer community every Thursday for Virtual Hoppy Hour, and for something with more community interaction, check out their events page, featuring a number of upcoming trivia nights and pub quizzes.
Free Online Flamenco Classes
While we stay indoors and try to keep active, get your dancing shoes on and tune into zoom with Karen Flamenco for free online classes, from Intro and beginner level to advanced.
NHL on Demand
If you miss hockey as much as we do, the following information is for you: full replays of 2019-2020 games are now on-demand!
Britannia Shipyards National Historic Site
Get a taste of history with short films and virtual tours, including the Shipyard, Chinese bunkhouse and Murakami house.
Beaty Biodiversity Museum at UBC
Explore the work of scientists at the Biodiversity Research Centre, and explore the complex and sophisticated web of knowledge and relationships that surround any one species or belonging, presenting and preserving a significant part of British Columbia's history and cultural heritage.
Vancouver Art Gallery
If you're itching to check out the Vancouver Art Gallery, head to Google Arts and Culture to take a virtual tour of the Douglas Coupland exhibition.
There are also hundreds of videos from past Public Programs that can be accessed on the Gallery's Vimeo account, featuring lectures, panel discussions, and performances by artists, curators, art historians, critics, and collectors. Their website also includes some images and explanations related to their current exhibits, available for free.
Vancouver Art Gallery has announced Art Connects, a series encouraging online gatherings for dialogue and connection.  Every Tuesday and Friday they will stream live conversations on the Gallery's Zoom channel, featuring guests from local and international arts communities. Sign-up here.
Art at Home is their latest series, bringing you digital family programs to inspire creativity at home. Every Sunday, the Gallery will share a different art-making activity, taking inspiration from the exhibitions or an artwork from the permanent collection, on our website and across our social media channels.
Arts Club Theatre
"Art is more important than ever" and physical separation shouldn't stop us from being connected to the arts. Arts Club is bringing digital content in the form of storytelling, live online performances, workshop Wednesdays, archival footage, and YouTube Channel of interviews and behind the scenes.
Museum of Anthropology Online Collections
The MOA collections are available for you to explore from home! Watch interesting videos of Musqueam teachings, take a tour of the architecturally stunning Great Hall, and have a closer look at some of the museum's 48,000 artifacts. For more ways to discover MOA online, head to #MOAFromHome, including a 360 virtual tour, MOA stories, colouring pages, and videos.
The Cinematheque
The Cinematheque is delighted to offer virtual screenings, with a rotating list of movies that can be streamed. Check here for the latest films.
Richmond Olympic Oval
Richmond Olympic Oval is offering FREE online classes, including Zumba, Hatha, and Sweat Circuits, via Instagram and Facebook. Click here for the weekly schedules and more information.
Capture Photo Festival 2020
Capture has reconceptualized many aspects of its programming to bring digital content directly to their audiences. Enjoy the catalogue, website, and Instagram as they deliver virtual exhibitions, the Incubator online auction, filmed talks and tours as well as other online content to you. Celebrate the work of the incredible local and international artists featured in this year's Festival, and, importantly, to stay connected.
North Van Arts
North Van Arts offers arts education in the form of courses, workshops, seminars, camps and in-school programming for all ages, interests, and abilities. Normally all their programming is location-based but they have re-imagined their arts programming and have now launched virtual art education classes, on a "pay-what-you-can" basis. Check out their upcoming classes here.
North Shore Culture Compass
An easily accessible free online platform that catalogues and visualizes the cultural, artistic, and historic institutions and destinations of North Vancouver, West Vancouver, and the region's First Nations communities. The Culture Compass encourages local residents and tourists alike to connect with the arts, heritage, and stories of the North Shore. From museums to natural places, annual festivals to art galleries, the map encompasses the cultural diversity of the region. Explore here.
Virtual Foraging Trip with Swallow Tail Tours
Join Swallow Tail for a fun way to learn some useful food foraging survival tips in case of emergency covering forest to seashore ecosystems of the Pacific Northwest. From sustainable edible wild weeds to nutrient-rich plants for survival and beach forage superfoods like seaweeds and shellfish.  Learn about any poisonous plants you should avoid and simple cooking methods for the food you find in this 2-hour video collection.
VSO Live Stream
You've never seen the Vancouver Symphony Orchestra quite like this. On March 15th, the VSO recorded their finale of BeethovenFest, a celebration of the legendary composer. As public viewings have stopped, the company has continued to give the same level of dedication that they've offered since 1919. You can watch the hour and a half stream, and other releases, on their YouTube channel. Enjoy close looks at each string, and every trill. It certainly beats viewing through binoculars.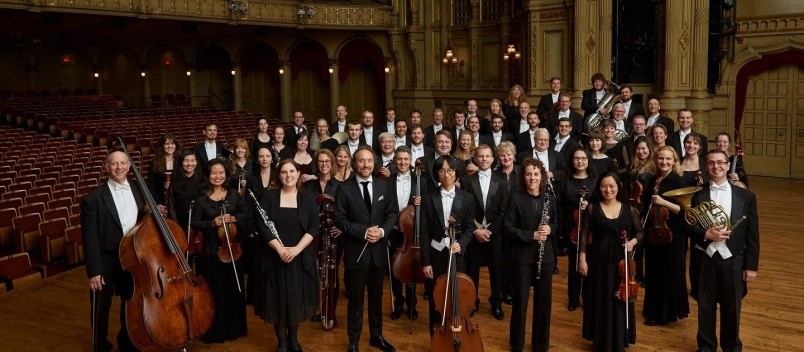 Vancouver Aquarium
Need a cuteness break? Who doesn't? Lucky for us, Vancouver Aquarium has multiple live cams, allowing you to watch the splash-happy antics of penguins and otters, from the comfort of home. If you've got kids at home, there's a chance to bolster their curriculum with Online Oceans, resources for kids to learn to care for the ocean via colouring, live streams, and DIY tutorials.
Museum of Vancouver – Museums and Chill
Although the physical location remains closed to the public, MOV has committed to providing engaging content, valuable resources, and updated news digitally! Their site contains resources and content to keep you, your family, and your friends all engaged and entertained during a time of social distancing and isolation.
VIFF Movies
While this time is taking its toll on everyone, we can still turn to the movies for solace, empathy, and inspiration. VIFF is teaming up with independent distributors to offer curated online streaming opportunities. This is the chance to savour some of the movies, that were to be presented at Vancity Theatre this spring, in the safety of your own home. First offerings – Bacurau and The Wild Goose Lake – both played last fall's festival and polled among VIFF's audience favourites.
Grouse Mountain Wildlife
Have a peek at Grouse's cozy Bear Den cam and watch Grinder and Coola explore their habitat now that they've woken from their winter slumber. Hit the timelapse button to see them moving about. Grouse Mountain also has 4 rescued owls, you can learn more about each of them in their new owl video series on Facebook.

West Vancouver Art Museum: Gohar Dashti – Dissonance
When gallery doors were starting to shutter, West Vancouver Art Museum swiftly put their current exhibition online for free. A collection of pieces by Iranian photographer, Gohar Dashti, Dissonance examines the relationship that refugees have with the meaning of home and sanctuary. With the parallel settings a war-torn landscape to a desolate wilderness, Dashti's subjects occupy both in the hope of finding what was once familiar. A series that will bring appreciation for what you have, even when facing crisis. To view the exhibition, visit: westvancouverartmuseum.ca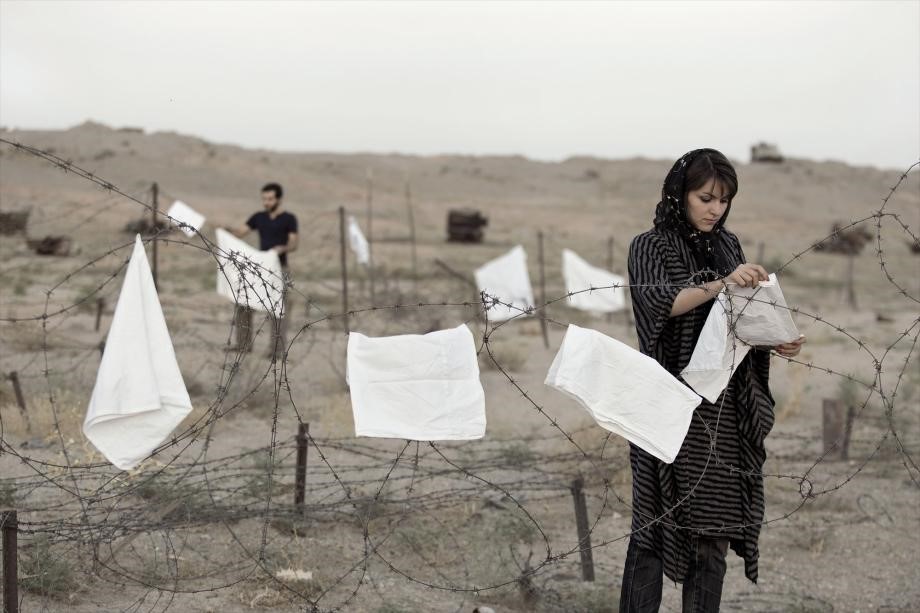 The Social Distancing Festival 
Created in Vancouver, this site features performances from all over the world that are happening online. Participate at socialdistancingfestival.com.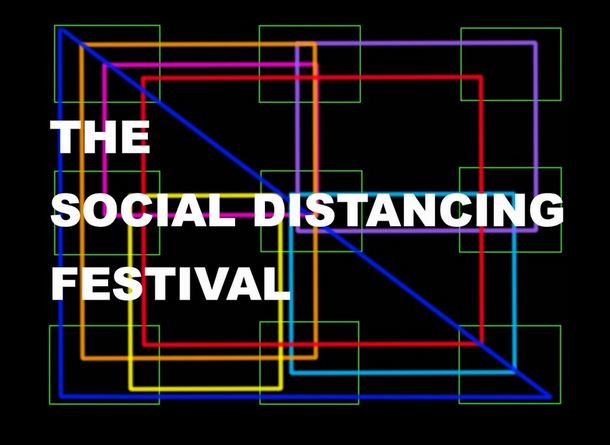 Vancouver Virtual Reality Tour in 360
Head to some of Vancouver's best spots, including the Queen Elizabeth Park, Stanley Park Totem Poles, and Kitsilano beach.
Online Cooking Series with Glowbal
Glowbal Restaurant Group has rolled out a series of cooking tutorials on their Instagram stories (also saved in their highlights) called Glowbal Chef Series. This daily dose of food entertainment will be cooking up new recipes that you can easily make from the comforts of your own home. Follow along as the chefs guide you through some of their favourite dishes and give you a few tips and tricks along the way.
Cirque du Soleil 60-minute special
Every year, Cirque du Soleil sets up camp, makes Vancouver it's home, and provides Vancouverites with a few months of awe-inspiring entertainment. While Cirque isn't due back in Vancouver until fall, they've graced us with their online presence with two 60-minute video specials. Their first was below, the second can be found here.
Science World
If you've got kiddos to educate and entertain Science World is a great resource. Check out their Science World at Home exhibit for easy, fun home activities. Keep your eyes peeled on their social media pages, which are also teeming with activity – their Facebook and YouTube pages are alive with easy experiments to try at home, while their Instagram account has launched a lego building competition. Finally, lower the blinds, shut the curtains, and create your very own Science Theatre right at home!